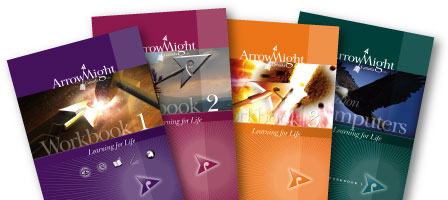 More than nine million Canadians are unable to read or write well in English and are lacking numeracy and essential life skills.
We can change that.
The revolutionary ArrowMight education program is an at-home adult learning literacy program and computer course for English speaking Canadians, Aboriginal and Immigrant learners.
Literacy, essential life skills and a love for learning.

The program engages students with a set of high definition DVDs complemented by a series of full-colour workbooks that weave insightful explorations about Canadian history, understanding of cultures, traditions, customs and values with particular attention to the contributions by Métis, Inuit and First Nations communities into three modules of English, math, social studies and science curriculum.