ArrowMight's early success
ArrowMight Canada partnered with Red River College in Manitoba (which represented students in Winnipeg, Brokenhead and Black River First Nations), the Vancouver Aboriginal Friendship Centre in British Columbia, and the community of Smiths Falls in Ontario. In all, 150 students participated in the pilot.
Ten weeks into the program, nearly all of the students were still actively engaged. This extremely high retention rate was, in itself, a remarkable achievement. Adult literacy programs regularly have students drop out due to health conditions, complex family situations, changes in employment and relocation.
At the conclusion of the 44-week pilot, 92% of students had successfully completed Module One. Seventy-eight percent (78%) went on to finish Module Two and 67% graduated from Module Three. Importantly, many students who did not complete the full program during the allotted 44 weeks still plan to do so.
Students discussed their experiences, and the merits of the ArrowMight program with friends and family members. As a result, facilitators from all three pilot sites have received numerous requests from people who wish to enroll in the program. Waiting lists are now in place to ensure everyone has the opportunity to learn.
To learn more about the success of the pilot program, download Learning for Life Program 2010. The 34-page document includes an in-depth analysis of the pilot program results.
In the words of the students
To date, student feedback has been extremely positive, with some students saying they feel very privileged to participate in the program. Other students say they love the way the program has been put together and presented. The comments below are a testament to student's satisfaction with the Learning for Life program.
"This taught me to search for things. It makes you think and that's how you learn. I wasn't sure I could do it, but I did. I was surprised but now I feel good."
"I learned a lot that I didn't know. I was telling my brother how birds fly to places and then come back with the seasons. I felt really happy to learn this and other things."
"When I saw the booklets, I was so excited about the First Nations content. My husband is Native, but we don't know much about his family or his heritage."
"For the first time, I am equal with my husband. I can say no to him. He sees me differently now, and I am different."
"The children love the music from the video. My daughter asked me why I am studying something so easy. I said it's because I want to study."
"It was a gift. So when I have free time I can work on it. I'm not rushed. It's my choice of time. I can study any time during the day or evening."
"I looked forward to spending time with the teachers. They looked happy and that inspired me to keep going when I felt discouraged."
"Sometimes I feel so down and then I put on my ArrowMight DVD and it's so positive. I always feel better."
"Learning is knowledge. When you hear what is said on the DVDs and then you read it in the workbooks, you learn so many things."
"I never thought I could go to college before ArrowMight, but now I see that I'm not as dumb as I thought I was."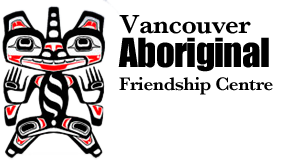 Facts & Figures
Aboriginal Literacy Issues - A Discussion Paper
An 18-page look at Canada's literacy crisis and the one cost-effective, culturally-sensitive program that can help Aboriginal people learn to read, write and achieve their fullest potential.
Opening the Door
An independent evaluation study of students' experience in the ArrowMight Learning for Life Program.
Pilot Results
Detailed results from the Learning Management System (LMS) showing findings for the first 150 students from British Columbia, Manitoba, and Ontario.